BBQuusi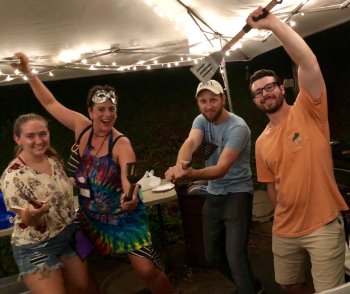 Night owls, rejoice! The latest of late-night program, BBQuusi, will feed your bodies and souls with nourishment and community.
BBQuusi offers grilled delights for all participants 21+ from 1-3:30 am Sunday, Monday, Wednesday, and Friday nights (technically the wee hours of Mon, Tues, Thurs, and Sat).
Note that Hillside Grind is 21+ for Serendipity this year, then changes to 18+ for BBQUUSI. For those 21 years old and older, please refrain from drinking alcohol at the hillside grind when Serendipity ends, and BBQUUSI begins. We want to ensure that our adult community members ages 18-20 who are not legally permitted to drink alcohol do not feel excluded or uncomfortable at this event. Thank you!