2021 Arrival NUUS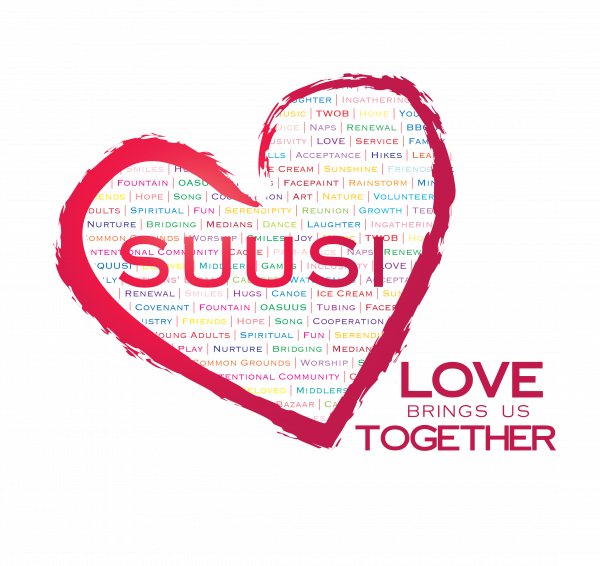 Welcome to SUUSI 2021, "Love Brings Us Together!" The Board and Core Staff are delighted that you've decided to join us, and we hope you'll have a wonderful week. This edition of the Arrival NUUS has important information and updates to help you get settled in.
Getting Oriented
Make sure you check your email every evening for a message from SOLIS about the next day's scheduled events. If you have children, make sure you're aware of their activities as well. Remember, the daily email will have links to all of the all-SUUSI activities as well as to any workshops or events you've registered for.
You'll also be able to find links to the day's general-access events by logging into SOLIS and checking "Today's Schedule." In the "Today's Schedule" view, you will be able to see all of the event links for your registration group, including any children.
We have scheduled tech support sessions for Friday, July 16 (6-7pm and 7:30-8:30pm) and Saturday, July 17 (10-11am and 11am-noon). Links to these sessions will be available in SOLIS in the "Today's Schedule" section. You may also email solis-help@suusi.org for help throughout the week.
Please be aware that most SUUSI staff do not read the SUUSI Friends Facebook group, so although it's a great place to chat, it's not a good place to ask questions that need an official answer.Contact Core Staff members directly by sending an email to the addresses found here.
---
Board Elections
If you'd like to give back to our beloved SUUSI community throughout the year, consider serving on the Board. Two adults are appointed, and one adult and one teen are elected at each SUUSI. Nominations must be submitted to elections@suusi.org by noon on Tuesday, July 20th. Nominees must also submit a candidate introduction to the SUUSI NUUS (nuus@suusi.org) by 1pm the same day. You may nominate yourself or someone else. If you nominate someone else, first make sure they agree to serve!
Adult candidates must have attended at least three full SUUSIs in the last five years, and Youth candidates must have attended two of the last three full SUUSIs. (The present one doesn't count, but last year's virtual SUUSI does.)
At the time of the election, Youth candidates must be between 15-17 years old and Adult candidates must be at least 18 years old.
Board members must affirm the Seven Principles of the UUA and the religious purpose of SUUSI.
---
SUUSI's Discord Server
For those who are interested, we've made a SUUSI 2021 server available in Discord for interaction and chat. If you don't have any idea what that means, no worries! Participation is entirely optional. Discord is a place to interact informally with others (similar to how we used Whova last year), but no one will be required to use the Discord chat platform to access SUUSI events.
You can join the SUUSI 2021 Discord here, and the invite link will also be included in your daily schedule emails from SOLIS. The server will be moderated by our covenant accountability team. If you don't already have an account, Discord will prompt you to create one.
Confused? Email info@suusi.org for help.
---
Contacting the Covenant Team and the Minister on Duty
If you have experienced someone behaving in a non-covenantal way, or you think you are out of covenant, you can speak with a member of our Covenant Team by calling 770-217-7340. Choose option 1 to be connected to the Covenant Team person on call.
If you would benefit from talking with a minister about an emotional or spiritual challenge while at SUUSI, you can reach the Minister on Duty by calling 770-217-7340. Choose option 2 to be connected to the Minister on call.
If your call goes to voicemail, it means the person is not readily available. Please leave a message so they can return your call as soon as possible.
---
« Back to NUUS 2021