Pre and Post SUUSI Hospitality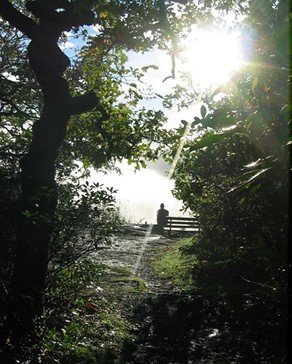 The Mountain UU Retreat and Learning Center, located about an hour south of WCU in Highlands, NC, is once again welcoming SUUSI participants to stay before and after SUUSI to make your journey easier and cheaper. Lodging, which includes meals, is available on July 13-15 (Thursday-Saturday nights) before SUUSI and July 22 & 23 (Saturday & Sunday nights) after SUUSI.
The cost for lodging and 3 meals per day is discounted for SUUSI participants: $70 per night per person for ages 14+, and $40 per night per person for ages 4-13. Children 3 and under stay for free. ADA-compliant accommodations are available, and CDC protocols are followed.
You are invited to relax and discover The Mountain, created 43 years ago by SUUSI attendees who wanted SUUSI year-round. Enjoy 40+ miles of natural vistas from atop the Highlands Plateau overlooking pristine National Forests and surrounding mountaintops in the summer cool of 4200' elevation.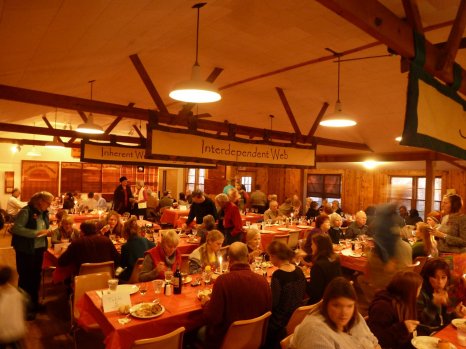 Steph Anderson is our new Executive Director, and she will "meet and greet" you at this magical place with its diverse programming.There are also a number of options for fun: From our main office, 2 trailheads begin to either Chinquapin Mountain or Glen Falls. The quaint village of Highlands, long famous summer escape for well-to-do families, beckons with fine restaurant & shopping options. Our Staff can suggest additional excursions nearby, including our Many Hands Peace Farm we operate onsite.
For more information or to register online go to www.TheMountainRLC.org/SUUSI. You can also call the Office for info or to register at 828-526-5838.