Intergenerational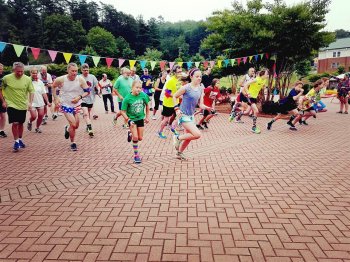 SUUSI offers opportunities for community and connection to people of all ages. SUUSI attendees range from newborn babies to senior citizens and every age in between. Each day at SUUSI offers times for adults and children to participate in activities separately and together. Many SUUSIgoers whose own children are long grown up enjoy the opportunity to connect with young people at SUUSI.
Community Time is our daily informal gathering time for people of all ages. Sports and games equipment is available every day, as well as craft projects, conversation, an open mic for music and storytelling, and fun special events.
Family-friendly nature trips, the sports and games program, the Pair-a-Dice game room, and SUUSI's many formal and informal music events are great places to connect across generations. Teens bring their energy and insight to the SUUSI community through the teen-led worship service on Wednesday night and through TWOB. At night, different generations of adults mix at evening workshops and our Nightlife venues (including BBQuusi), with anyone age 14+ welcome to dance the night away at CACHE.