Sports & Games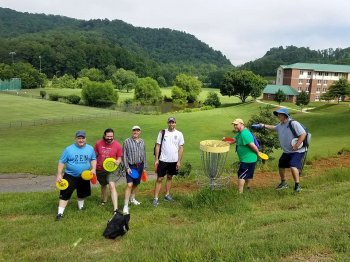 At SUUSI, we take play very seriously. The Sports and Games program offers people of all ages and ability levels opportunities to join in joyful organized play. Try your wits at team trivia, or learn to play bridge. Get into a pickup game of volleyball at Community Time.
The Sports and Games program also sponsors Pair-a-Dice, SUUSI's popular board game lounge.
If you have an idea or suggestion for something we should add, please email us at sports@suusi.org. We'd love to have someone who is willing to organize some additional physical activities.