Sports & Games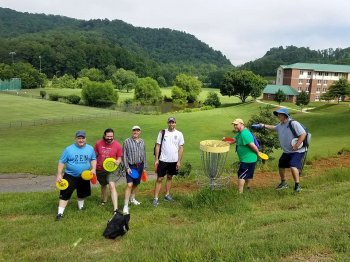 At SUUSI, we take play very seriously. The Sports and Games program was a great effort that offered people of all ages and ability levels opportunities to join in joyful organized play.
The creative and dedicated SUUSI community member who started this program can no longer coordinate it, but that doesn't mean we haven't found a way to offer the great ideas that came from their hard work.
Now, folx interested in offering sports activities are encouraged to go through the workshop coordinator to facilitate those great offerings. If you are specifically interested in hosting sports activities during Community Time, please reach out to generations@suusi.org to contact the person running Community Time.

We still have a Pair-a-Dice coordinator, if you want to host gaming events or work in the Pair-a-Dice program the Pair-a-Dice coordinator can be reached at games@suusi.org.