Our Mission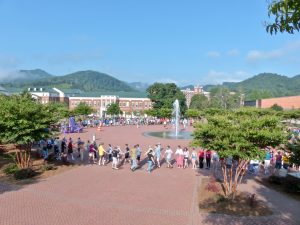 SUUSI is the Southeast Unitarian Universalist Summer Institute, an intentional community of UUs and kindred spirits. For more than 70 years we have come together for a week in July to explore our interconnectedness, delight in the outdoors, enjoy music and learn new ways of seeing our world and each other.
Each year in July, we gather at Western Carolina University (WCU) in Cullowhee, North Carolina, tucked in a valley amidst the Blue Ridge Mountains, in the ancestral home of the Cherokee Nation. WCU offers a beautiful and accessible campus close to the Pisgah and Nantahala National Forests and the Great Smoky Mountains National Park.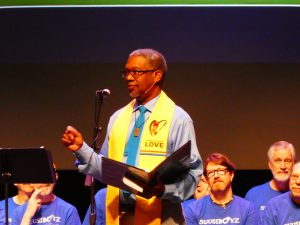 We are a multigenerational community, providing intergenerational activities and events along with special programs designed to meet the various needs of our diverse participants. Nature trips, workshops, worship, and nightlife opportunities are plentiful. SUUSI strives to provide a full and meaningful experience for all members of your family, whatever their age, ability, personality type, or sleep schedule.This summer, join us for the second-largest gathering of Unitarian Universalists in the world! For a great article about SUUSI, see the Spring 2014 issue of UU World: www.uuworld.org/life/articles/293240.shtml
Mission
The mission of SUUSI is to provide a one week experience evoking the best within us, in concert with Unitarian Universalist principles. SUUSI offers the opportunity to share an intergenerational environment of love, personal freedom, ethics, and joy in an intentional, nonjudgmental community.
An Intentional Community
At SUUSI, we prioritize taking time to build community. We are a diverse mix of ages, philosophies, and interests, and it's stimulating to make new friends as well as meet old buddies at SUUSI each year. About one-third of the 1,200 or so participants are attending SUUSI for the first time, and a special effort is made to build that sense of community with the "newcomers" or "first timers." Each afternoon we gather at Community Time to connect as a group.

SUUSI is a vacation week to grow, relax, play and connect. Many experience the workshops, expeditions into the Appalachians, music, and the relaxed conversations with new friends as a welcome time of recharge and re-creation before returning to hectic lives a week later. They discover new interests, new ideas, and new friends in an environment that is safe and family-oriented, but also offers opportunities to stretch and accept new challenges.
Some challenges might be physical – if you have never been canoeing or caving, or want to "get into" biking, then SUUSI is a great place to give it a try.
Others discover a deeper understanding of their spirit and emotions, especially through the worship services, theme talks, and workshops. There's also a subtle change that comes from living for a week with 1,000 others who have a wide range of perspectives on politics, food preferences, music, and all the other facets of life. So often, those differences can divide us.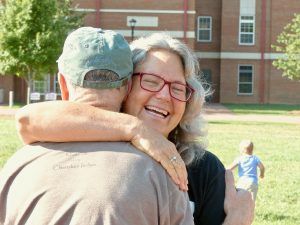 At SUUSI, we strive to acknowledge our diversity and connect with others based on our shared humanity. At the end of a week, our sense of trust and confidence in the inherent goodness of others reaches a new level. The good feeling is often reflected by simple things. We sit down at the table in the cafeteria with people we've never met, start a conversation ("So how did you find out about SUUSI? What did you think about that worship service last night? What's your favorite workshop experience so far at SUUSI?"). By the time a meal is over, tablemates are not strangers. That's part of the SUUSI magic.