Young Adults (18-25)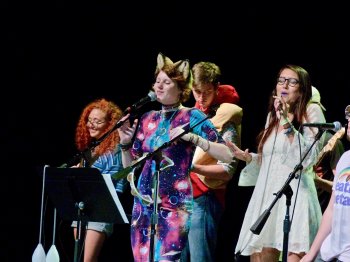 The SUUSI Young Adult (YA) program offers a strong, caring, loving community to participants ages 18 -25. We come together to live in a dorm for one week a year and participate in activities made by, and for, young adults. It's a smaller community within SUUSI's own welcoming arms where you will meet new, interesting, and caring people every year you come.
The YA program is developed both by staff members and the community at large. During the year, YAs have the chance to suggest and plan activities for the week of SUUSI. We try to keep the schedule new and interesting!
Watch out for performances: YA talent tends to surface at the coffeehouse, Cabaret, and other random outlets as well. The YAs dominate the dance floors at CACHE and Serendipity, and we also participate in the important bridging ceremony: to welcome the Teens that will be Young Adults at the following SUUSI.
The YA program exists as an intentional community within the bigger intentional community that is SUUSI. We hope to bring focus on our integration into this amazing intergenerational community that SUUSI offers us. We will be modifying old events and offering new ones that we hope to bring to everyone in the SUUSI community. We would like to share our community with everyone else so that every SUUSI participant might get to experience the community bonds that bring YAs back to SUUSI year after year after year.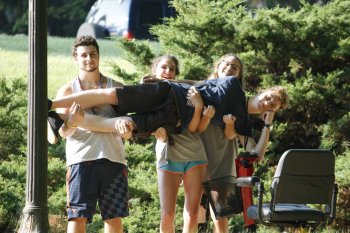 Wondering what you should pack for the week? Must-haves are cameras, swimsuits, music, instruments, and clothes you don't mind getting messy! Also, bring your games, toys, inflatable anythings, your favorite clothes for all types of weather and for dressing up, an open mind, good ideas, and great feelings. If you bring a book, this is fair warning that you may have little time to read it. That is, unless you enjoy quiet alone time, which is totally cool, too.
One of the ways to get to know the YAs and be a part of the community before and after SUUSI is through the SUUSI YAs Facebook Group. If you would like to join and share with the YA community online, simply request to join the group. If you have any additional questions/concerns/ideas about the YA program, feel free to email the YA Director, Alex Muir, at ya@suusi.org.
We can't wait to see you there!