SUUSI 2023 Updates!
SUUSI

will be held from

July 16-22, 2023

at WCU, Cullowhee, NC
Virtual SUUSI will be offered for worship and limited other performances.
Catalog is live

March 16, 2023.
SUUSI is still looking for staff! Apply via SOLIS
Online registration

opens

April 15, 2023

via

SOLIS

.
Early bird registration ends: May 15, 2023
Virtual SUUSI registration opens May 16th
Pre-SUUSI registration ends

June 9, 2023
Anyone can register onsite starting

Sunday July 16, 2023.
Check out the "join us" menu above for practical details, and the "by age" and "by interest" menus for all our programs!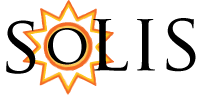 Access your Account to Apply for SUUSI Staff