Shoe Requirements for Nature Trips
Shoe Requirements for Nature Trips
The point of these requirements is to keep your feet protected from rocks, broken glass, etc. Your shoes must stay on your feet throughout the trip and have a sole thick enough to stop sharp objects. Slip-ons, ancient shoes that are barely together, or other footwear that does not protect your feet will not be allowed.
OK for ALL Aquatics trips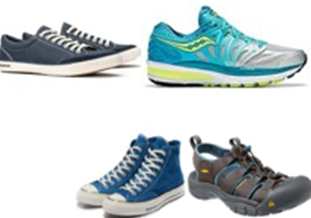 Tied, closed-toe shoes with thick enough soles to protect the bottoms of your feet, such as sneakers, tennis shoes, and running shoes, and thick-soled water shoes that secure around the foot and have adequate toe protection are allowed.
NOT PERMITTED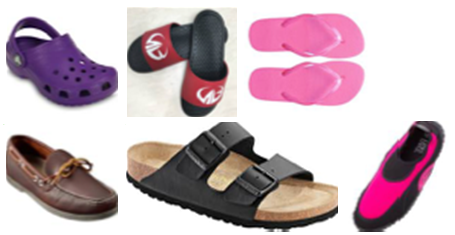 Open-toed sandals, crocs, flip flops, shoes that slip on, or don't tie or fasten tightly enough to keep them on are not allowed.
OK for hiking in a creek (water stomp), but NOT for float trips
Hiking boots.
OK for canoeing, kayaking, rafting, or tubing - but NOT hiking

Open- and closed-toe water shoes with thick soles that stay securely on your feet with straps around the back of your heel are allowed.