Spiritual Life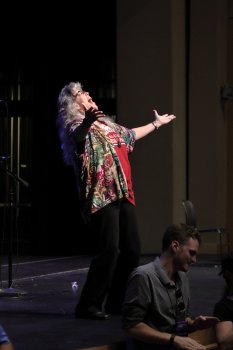 Just as there are countless opportunities to expand our horizons with workshops and nature trips on a wide variety of topics, SUUSI also offers gateways to explore and deepen our spiritual lives in a safe, loving, non-judgmental community.
Our community worship includes two daily services: our morning worship services will feature exciting and engaging speakers, while our evening worship services will offer space to honor all that is our lives - creating space for healing, and mourning, and celebrating, and resting.
Because we have been together only virtual the last two years, we will take our time on Monday to ground and center ourselves with music, chant, and meditation;.
Tuesday we will remember those we have lost
Wednesday we will receive the blessings and wisdom of our teens
Thursday, we dedicate children to our community and celebrate the many transitions of our lives, including our teen bridging
Friday, we offer our gratitude in celebration of the interdependent web in our Earth-based outdoor service.
Beautiful music, meaningful rituals, and compelling messages are offered in what becomes, each year, a lively, warm and embracing SUUSI worshipping congregation.
2022 worship themes and speakers are still being developed - stay tuned!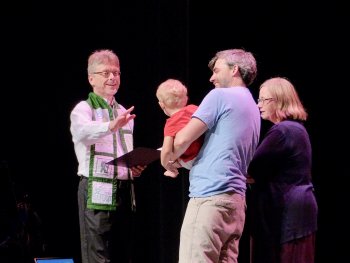 Beyond our worship gatherings, you can explore spiritual topics through a variety of workshops – check the catalog for this year's offerings. A Meditation Room is available during SUUSI for quiet contemplation. Teens, Young Adults, and Medians create their own worship experiences within their own programs. And of course, many of our attendees connect with their spiritual selves through our music and nature programs!
At all times during SUUSI, a minister is on call for pastoral care and conflict resolution needs that may arise. During SUUSI week, the phone number to contact the Minister of the Day will be listed in the SUUSI NUUS and on the home page of the website.